Junior Member
Join Date: Aug 2011
Posts: 28
Road Star 1700...Deal ?
---
Hello all...A local dealer has a NEW 09 Road Star 1700. I looked it all over (ok , I drooled a little)and I wanted any input this wise and helpful forum could give. I ride a 04 V Star 1100 classic and am thinking of moving up . My questions are ...MPG's...any real maintenance problems common ?He wants a little over 9K and would take a trade.
Are the rides about the same except for power/weight (I'm a big guy so weight not a issue) ?
Any input would be great...Thanks
Hey Owen, I'm into month number three with my '07 Road Star, I've put 2k miles on it so far and am learning the bike's personality and increasing my comfort level on it. We're getting along fine. It's a wonderful motorcycle. I've gotten between 35 and 40 mpg. My understanding is you should only expect routine maintenance costs. This model is not new and has a reputation of being extremely reliable and trouble free.

I think you will like the upgrade. Curious at just over 9k, what trim level is this Road Star?
---
'08 Royal Star Venture
'07 Road Star Silverado
'04 V Star 650 Classic
Lovin' it
Senior Member
Join Date: May 2012
Location: Collegeville, PA
Posts: 394
There's a big difference in power. I get around 50mpg average mixed city and highway before I got rid of hte fuel pump, now that it's gone it's closer to 35-40, but I'm running very rich, once I get it dialed in properly I should be back at 45-50mpg. Power commander has multiple maps you can use, some for power, some for mileage.

It's heavier, but well balanced. It has enough power to put me in my back seat with a roll of hte throttle. I'm 5'7" and 170lbs and I can handle it with ease. Riding 2up with all our gear, bags and trunk loaded and the bike still smokes.
---
2001 Yamaha Roadstar
Senior Member
Join Date: Jan 2013
Location: Palm Harbor, Fl
Posts: 106
I'm in a similar boat as GEZ I too have a 07 RoadStar 1700 the Silverado edition. I have affectionately named her Magic for no other reason than it truly is a magical ride. OK so far you've been told about the Balance and the weight here is an example of mileage which I've been recording since the 3236 mile mark to the current make of 4412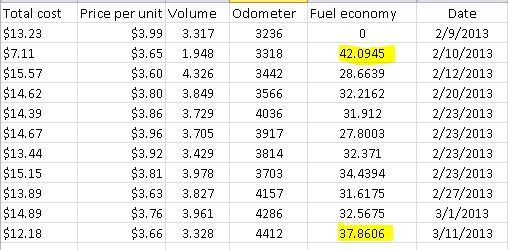 ---
Last edited by tazman34685; 03-11-2013 at

03:07 PM

.
PS There is a leftover Royal Star Tour Delux on the floor at my local Yamaha dealer. I stop in at least once a week to drool. At $14k out the door, it just might happen one day.
---
'08 Royal Star Venture
'07 Road Star Silverado
'04 V Star 650 Classic
Lovin' it
Senior Member
Join Date: May 2012
Location: Collegeville, PA
Posts: 394
I got my roadie at i think it was around 10k miles, give or take, it was a while ago. Now I have over 40k. I'm just so comfortable on it, I don't think there's another bike I'd get to replace it if it were to completely die. I'd get another roadstar. It's small enough to whip around the corner and get a case of beer, but big enough to ride 2 up with all the gear for 500 miles in a day. Everyone has "their" bike. This is mine. Although to be honest I'd probably get another carbed one, as I like to do my own wrenching, and in my experience, it's easier for the DIY guy.
---
2001 Yamaha Roadstar
I have an 09. Bought it new and have about 21,000 on it. The fuel injected models take some getting used to but you will like it. Maintenance free and real smooth. I get about 42-50 mpg depending on load. (2 up, luggage etc.) It's about 800 lbs and feels real stable on the open road at freeway speeds. 9 K not bad depending on the model.
Junior Member
Join Date: Jul 2013
Posts: 1
I own a 2009 Road star have about 6k on love it, I just got a 2014 bolt to play with it is a great bike also. Have rode yamaha since 1972 love them.
"New" '09 Roadstar
---
How interesting. . . . my first visit back to this Forum in three years and the first topic I see is this.

Besides everything else I've owned, I've made the full round of Star bikes, including a Raider S, which I shouldn't have traded in on a 2012 Ford Focus.

Anyway, I dropped by a dealership I hadn't visited in a few years and he had the '09 Roadstar, with a price of 9K. After a few days of deliberation, I bought it and will pick up Friday when my OEM windscreen is in.

The unusual part is that I had been riding a Suzuki Burgman 650 Executive since last year when I turned 70. My kids and grandchildren were concerned about Grandpa with a full size cruiser.

Got a better than hoped for trade in and am looking forward to Friday.
I picked a 05 Roadie (Silverado) a week ago with 7200 miles on it. It was a great choice for me. $5400. Everything is a bit larger than my V-Star. More leg room, larger tank, low RPM's at hwy. speeds. Just finished a fantastic 4 hour ride. Now it's time to sell the old one. Wife wants her side of the garage back.
---
2005 Road Star 1700 Silverado & Star Light Model 19 Trailer
Mustang Seats, Passing Lights, Hwy. Bars, Throttle Lock, HitchDoc Trailer Hitch.
Posting Rules

You may not post new threads

You may not post replies

You may not post attachments

You may not edit your posts

---

HTML code is Off

---