Member
Join Date: Aug 2013
Posts: 37
Oversized Wheel Question
---
Hey guys, I am currently in the market for a 21" Front Spoke wheel... I found the one I want, but have no idea if it would work or not.... Can anyone help?
I have a 1999 Roadstar 1600...
The wheel I would like to purchase is this: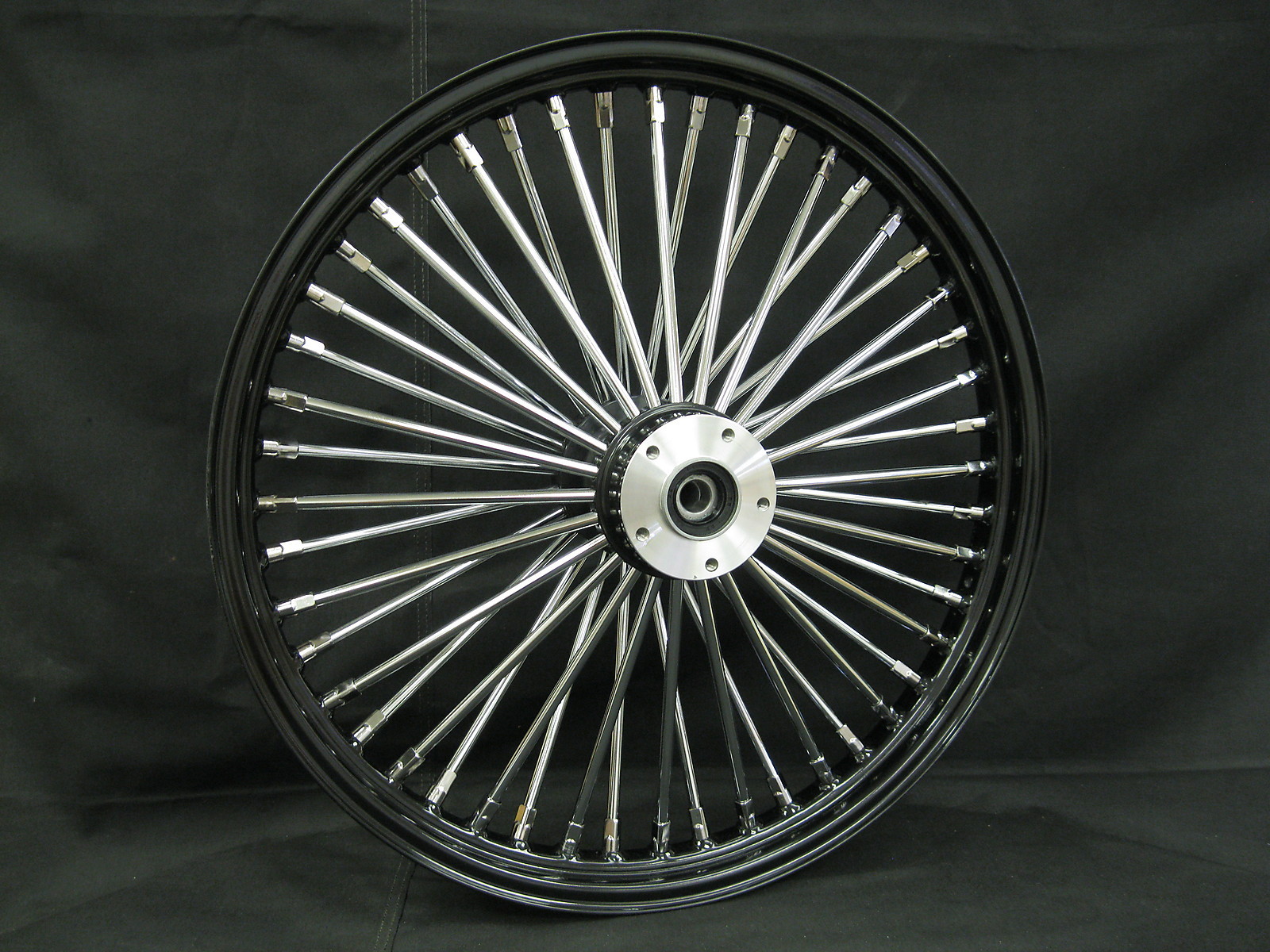 21x2.15 Wheel for Harley & Custom 86-99
Single disc with 3/4" tapered bearings
I have read that I can get the Loony axle kit for harley wheels... but that is about all I know regarding wheels... Any information would be helpful! Thanks!!
Adam
Member
Join Date: Aug 2013
Posts: 37
After research, this is what I've gathered... may be helpful for others interested:

For the front you will need

Front conversion axle
axle spacers ($15 per linear inch per spacer, polished stainless steel)
front caliper ($12 each 2 per caliper) and/or rotor spacer to properly line up the caliper with the rotor. The rotor spacer will depend on how far you have to move the caliper out to get it to line up with the rotor.
New caliper bolts ($5 each) 10mm x 1.25 pitch

Front axle spacers can be figured out on paper, just need the width of the bearings inside the wheel. Put a tape measure through the center of the hub and measure the distamce from the outside edge of the bearings on one side to the outside edge of the bearings on the other. Take that distance and subtract it from 8.25 and then divide by 2.

Caliper spacers have to be determined after mounting the front wheel. Once the front wheel is mounted place the caliper on the rotor and measure the distance between the inside edge of the dogear on the forks and the inside edge of the dogears on the caliper. This is the size caliper spacers you will need. If they are over 1/2" then I recommend going with a combination of rotor spacers and caliper spacers.
Posting Rules

You may not post new threads

You may not post replies

You may not post attachments

You may not edit your posts

---

HTML code is Off

---