Junior Member
Join Date: Mar 2011
Posts: 4
help making a decision
---
Hi everyone, I sold my beauty last year, a VStar 1100. I'm now looking for a 1700 Roadstar and found one in my area. It is a 2004, 30K miles,needs a rear tire and other comestic repairs.
I want to transform the stock look into something I did with the 1100, here are before/after: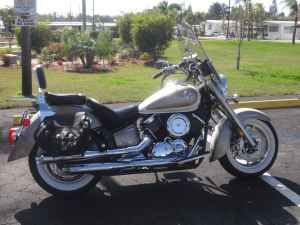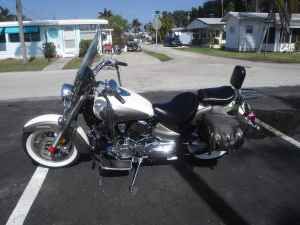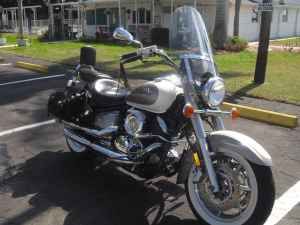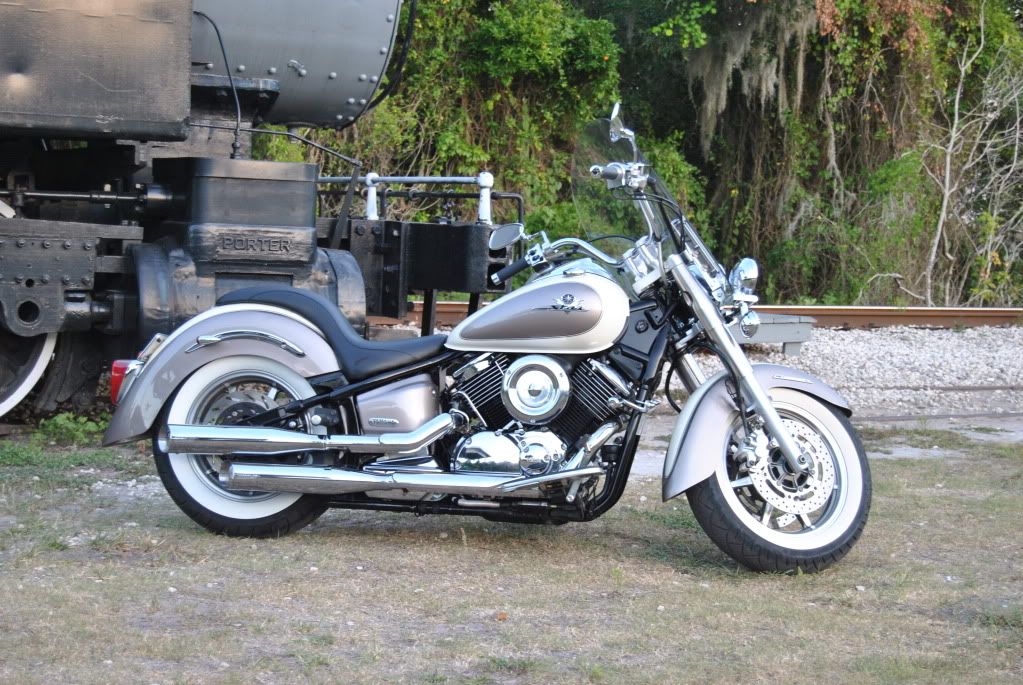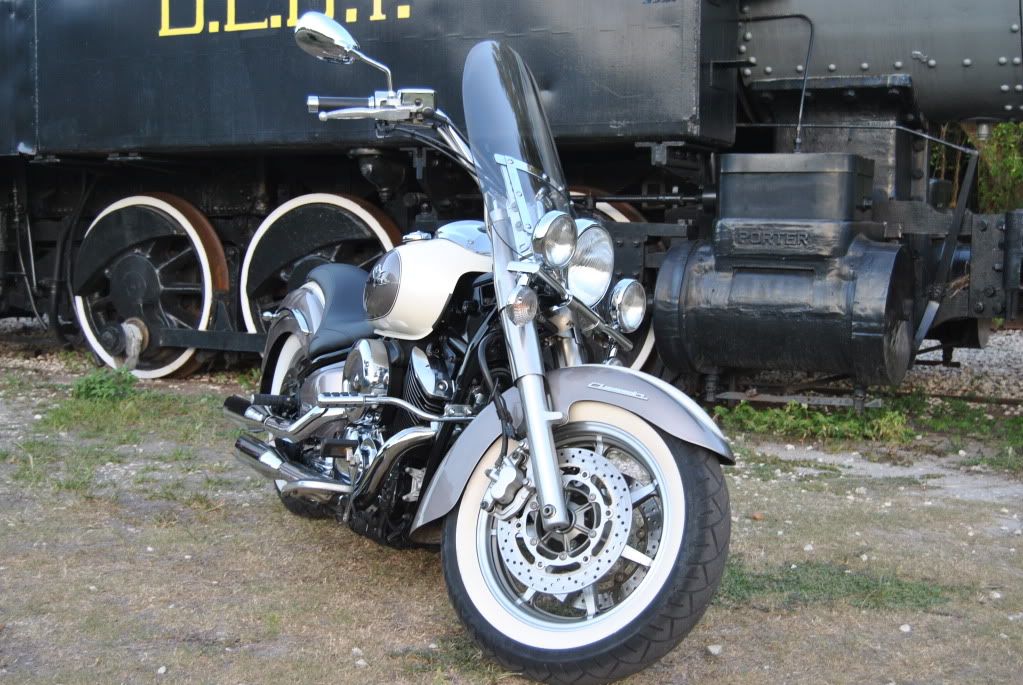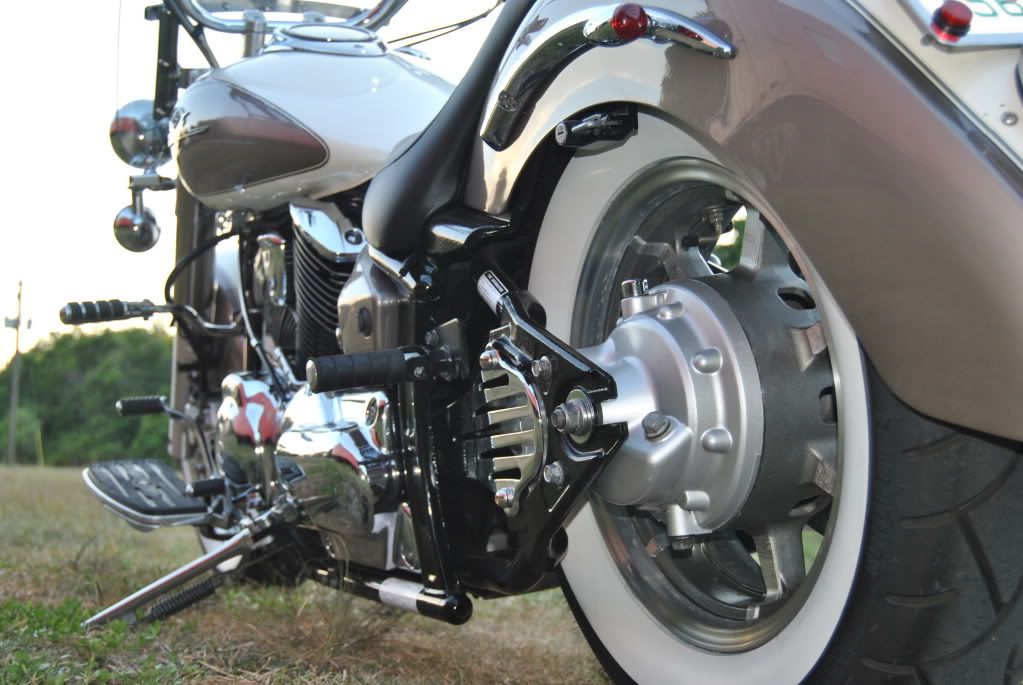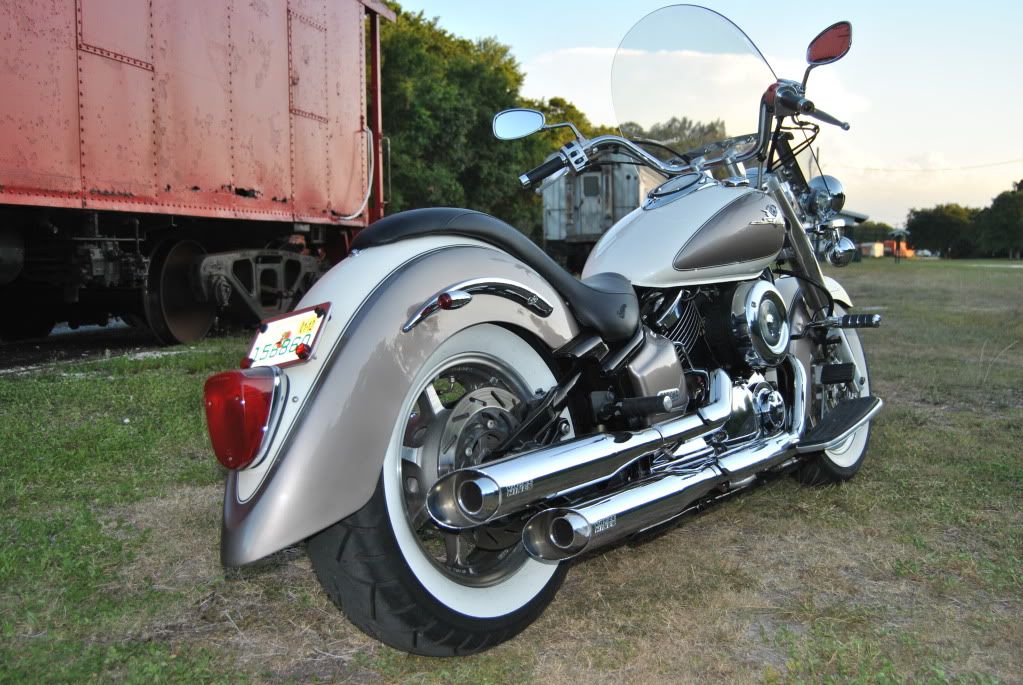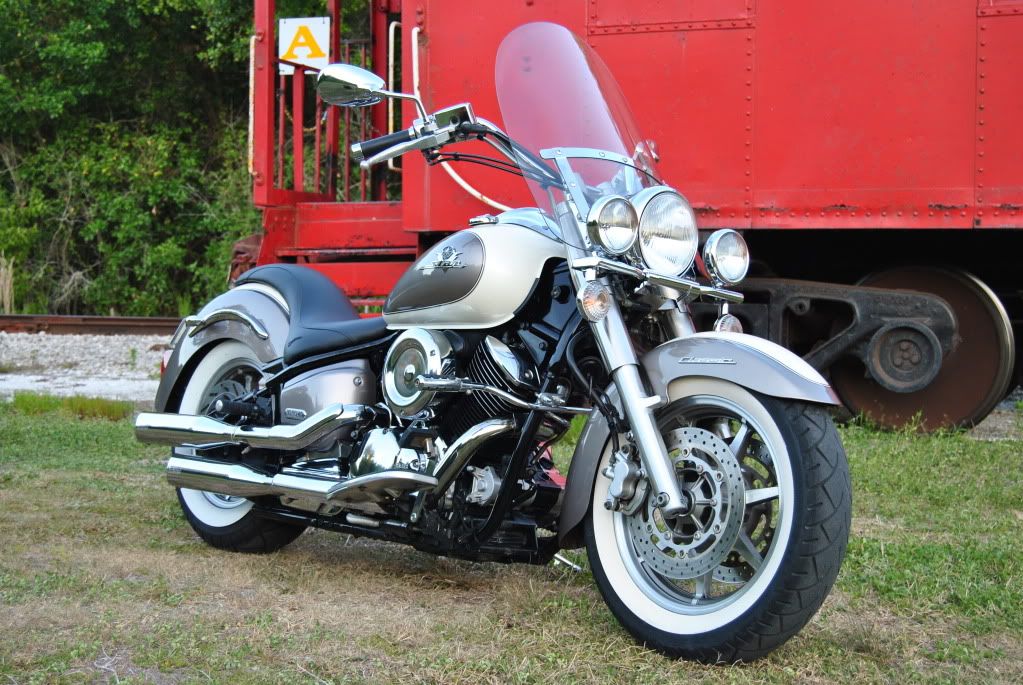 The question to y'all is, what would it be the price for a 04 with 30k miles? Do you know anyone selling one here? The guy is asking $3900. I'd prefer to buy one from a member. The only reason I sold my 1100 is due to the lack of power when the wife and I were riding together.
I posted the pictures above hoping someone here knows or have a 1700 for sale with the "final" look I'm trying to achieve.
Thanks guys!
H
Senior Member
Join Date: Jun 2011
Location: So. Orange County, CA
Posts: 545
Beautiful bike! Think I'd have left her home....... :-)
Junior Member
Join Date: Mar 2011
Posts: 4
Quote:
Beautiful bike! Think I'd have left her home....... :-)
I know
It was underpower for me... I'm 245lbs and wife 145lbs. Riding on I-75 where cars and semis are flying over 80mph was a bit scary... She really is a beauty. It is owned by a very nice lady, her husband bought for her and the bike is babied! Great people. I do not feel as bad
I had to pass on the Roadstar. Too many things for me to do and the price was already up there...
Senior Member
Join Date: Mar 2011
Location: rainy side of washington state now reside in Blackfoot,Idaho
Posts: 1,452
Sweet lookn scoot you had.I think the price is a little steep for that mileage.It would be nice to see some pictures of it so we could base our decision.
---
2007 Stratoliner S
Reckless batwing
Sony am/fm cd mp3 4 speakers w/500 watt amp,8in sub
12 inch ape hanger bars
Roadhouse slip on exhaust
K&N air filter with lid mod
Cobra Fi2000 powrpro auto tuner
Kuryakyn mustache bar
Corbin low profile solo seat
LED running lights front and rear
21 inch chrome raider front wheel
200 tire on the rear
113 Hd eating tire smoking cubic inches
Senior Member
Join Date: Aug 2011
Location: San Diego, CA
Posts: 199
Paddy you crack me up I was thinking the same thing.

I bought mine for a couple grand more and its a 2001 1600 Roadstar it had 10k on it.
---
Only a biker knows why a dog sticks his head out of a car window. ~Author Unknown
Junior Member
Join Date: Mar 2011
Posts: 4
As I stated before, I passed on the bike. Still looking for one if anyone here knows one for sale.
Thanks!
H
Member
Join Date: Mar 2012
Posts: 52
I would look at craigslist!
I just picked up my first bike there.
2005 V Star 650 custom with 9300 miles for $2500
If you look you will find what you want sooner then you think.
Junior Member
Join Date: Apr 2012
Location: NW. Indiana
Posts: 21
Like StarZ said. Look on CL I just found my baby on there. I paid $5200 but it was almost perfect shape plus it had lots of aftermarket parts with under 25000 miles. In my area it was a great price. I really liked buying it from a private owner since I could see how much he enjoyed and took care of the bike.
---
2002 Roadstar Silverado
Mustang saddles
Lots of chrome
3" Hard Chrome pipes
Warrior starter

Have fun/Ride safe
Posting Rules

You may not post new threads

You may not post replies

You may not post attachments

You may not edit your posts

---

HTML code is Off

---