Member
Join Date: Jun 2015
Posts: 35
my BBQ build
---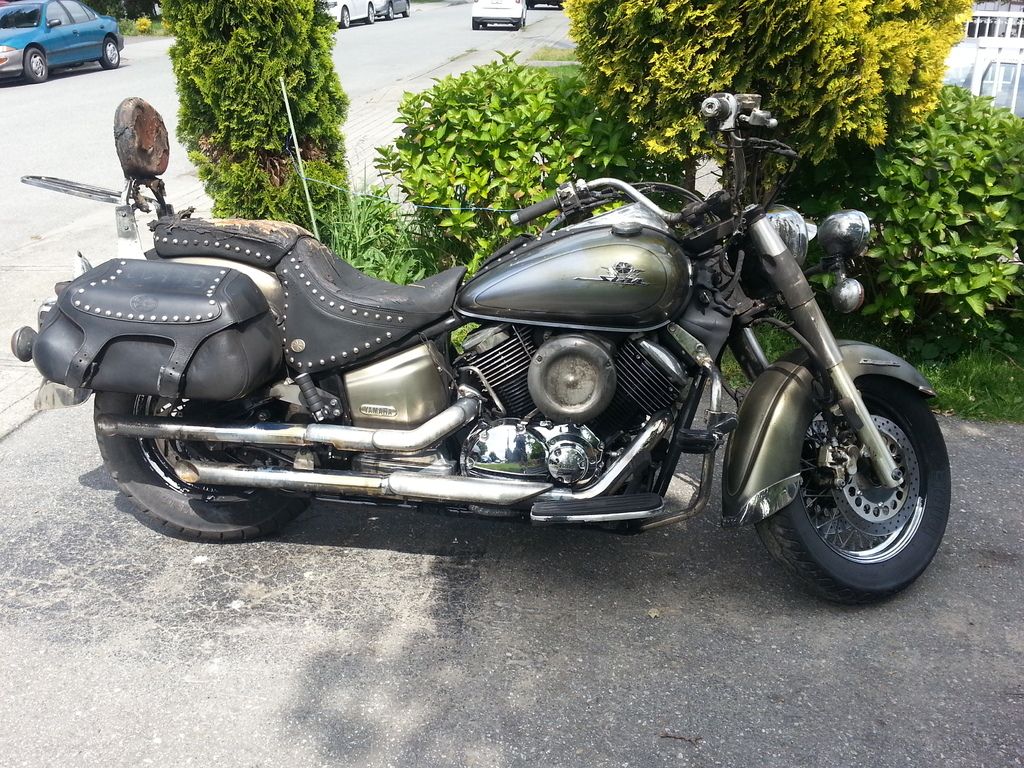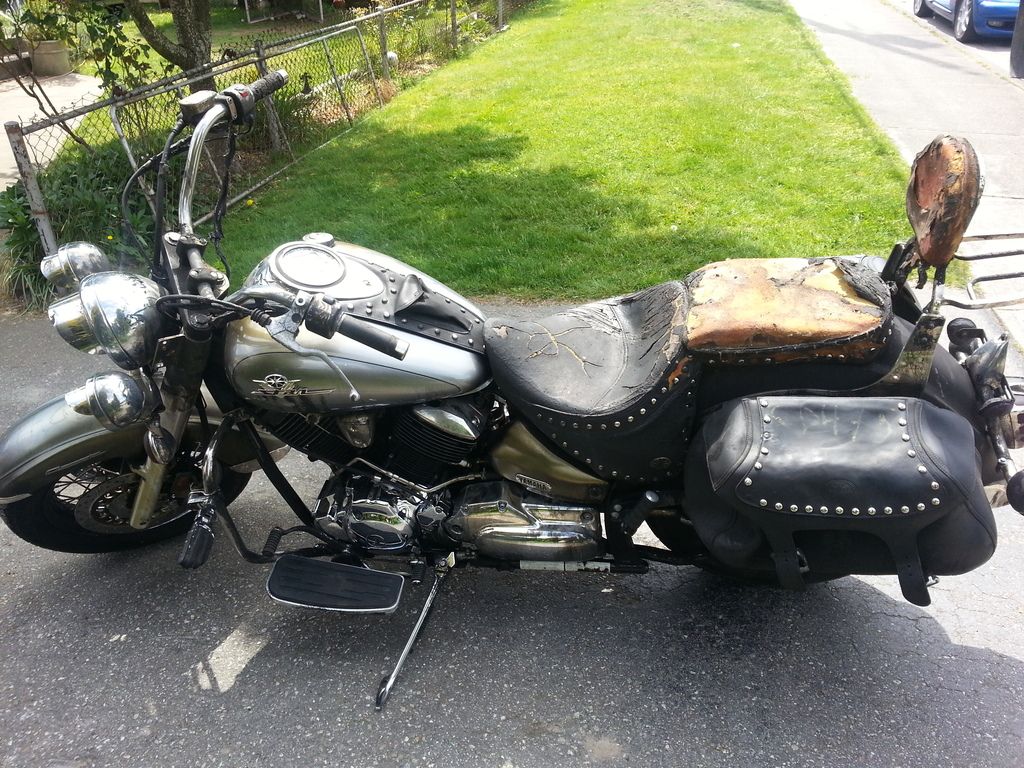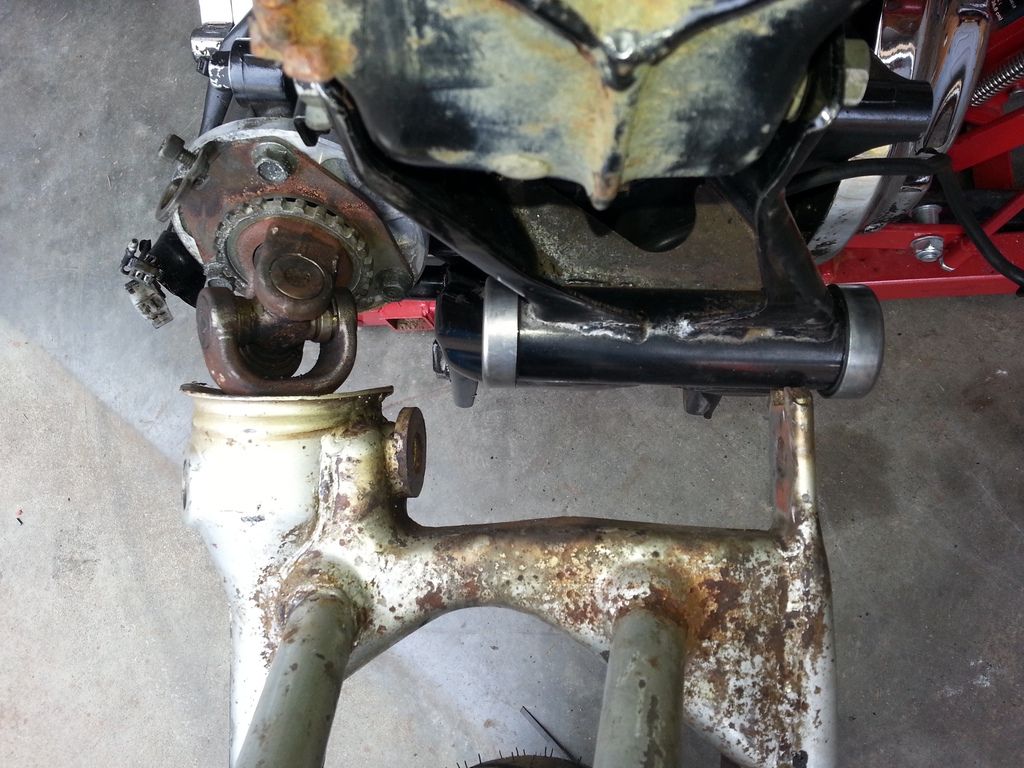 03 1100. bought it for the motor. was an insurance write-off. turns out the engine fits a virago frame, but the output shaft is out board about 2 inches more. too much effort to make it fit, so changed the plan.
craigslist parts to get it through provincial inspection.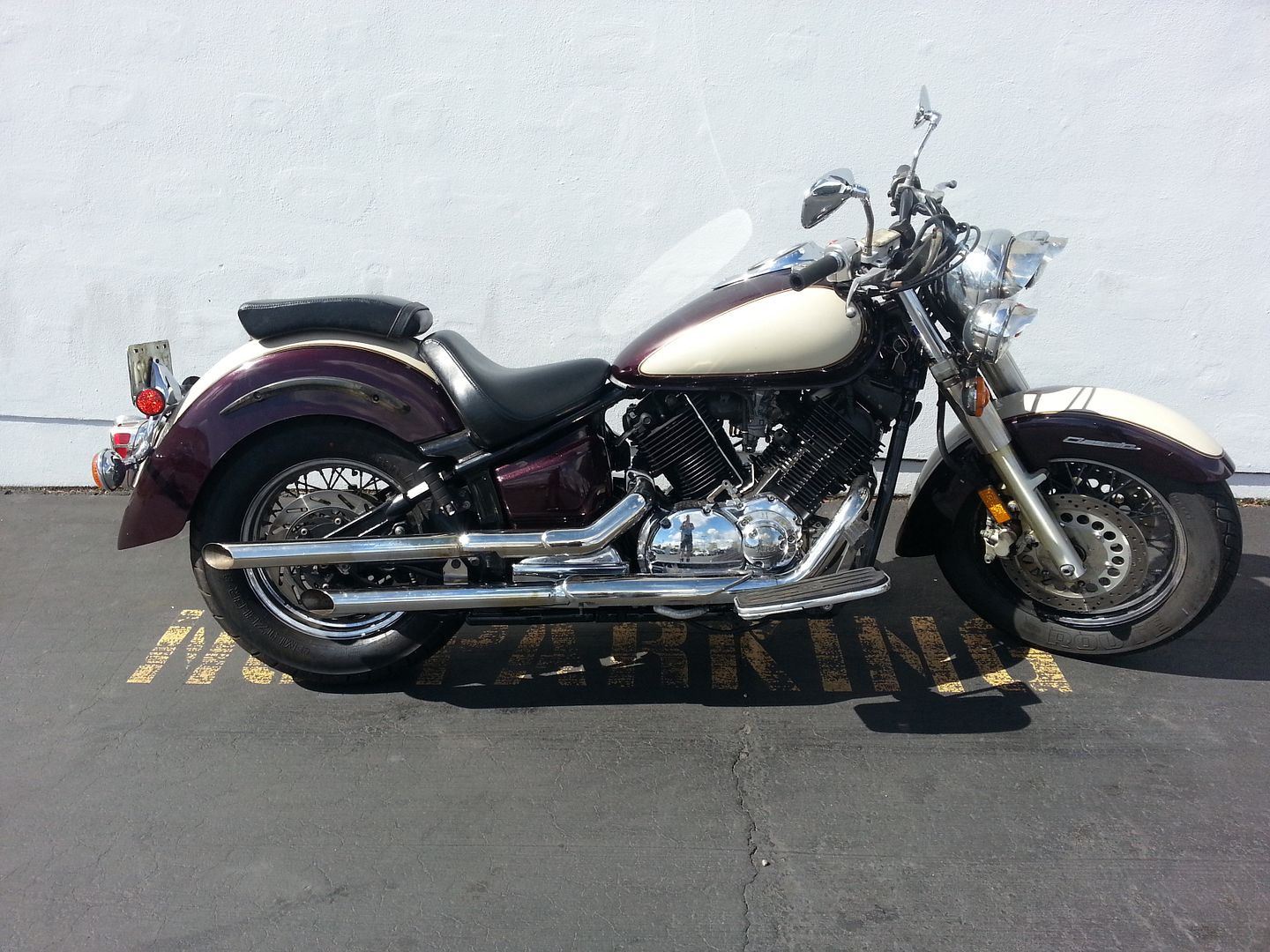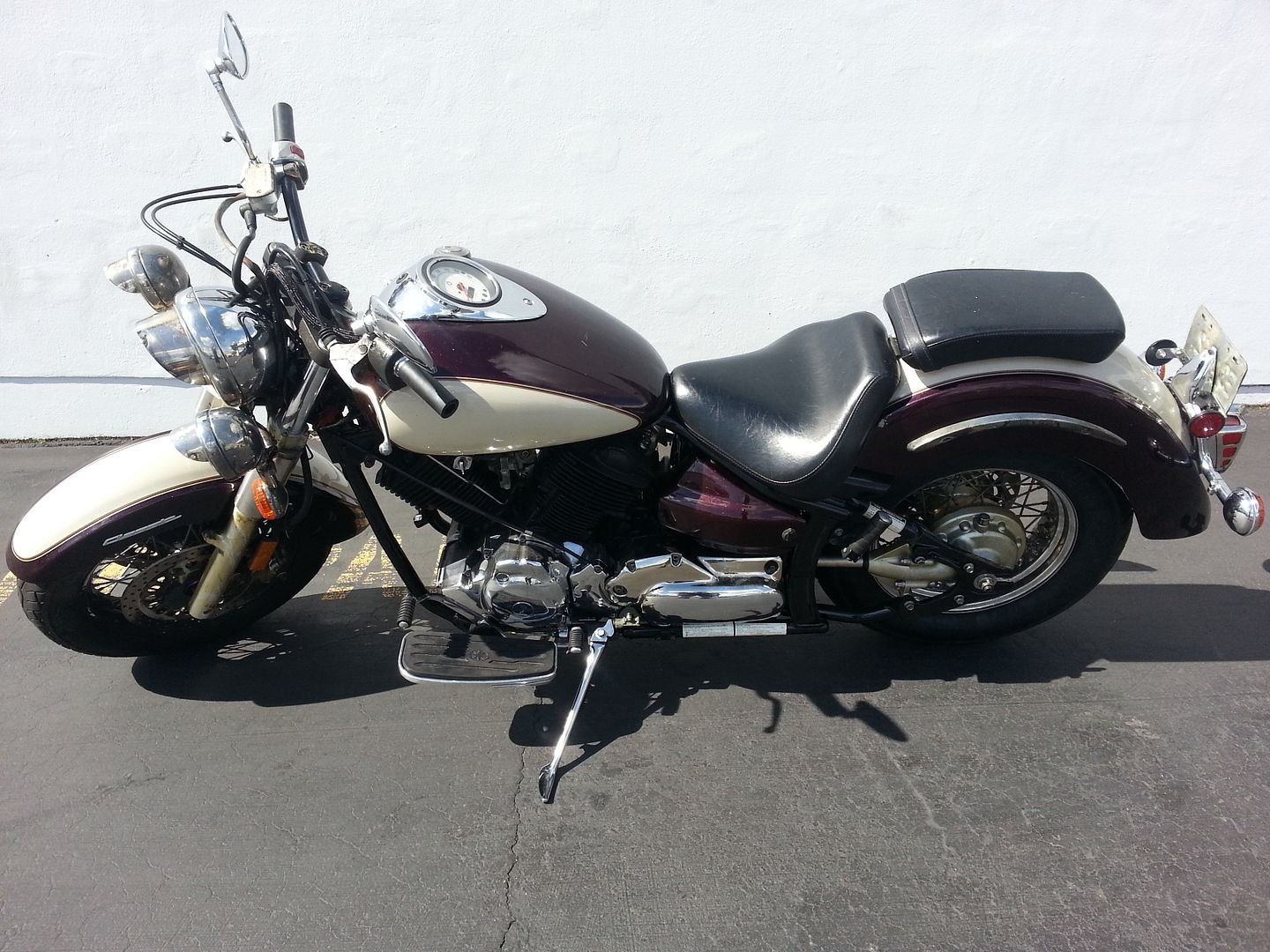 now that that ugly mess passed, i rode it last summer, winter i tore it down, now i am here. so close to riding it again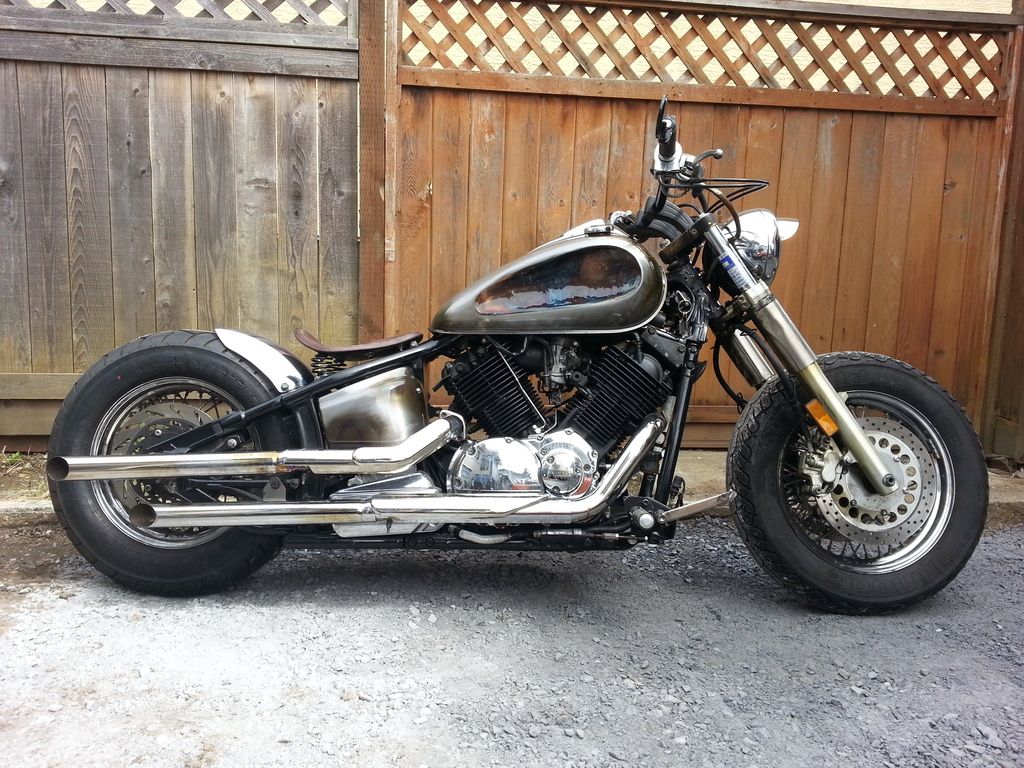 Senior Member
Join Date: Nov 2009
Location: EL Reno OK
Posts: 2,904
Now that's nice Hot ride. Two thumbs up.
Moderator
Join Date: Jul 2013
Posts: 5,902
I agree, looking really good.

Sent from my SAMSUNG-SM-G890A using Tapatalk
Member
Join Date: Jun 2015
Posts: 35
added a few bits, made a 15" front fat wheel. running the same size now front and back
I love the front end. Well the rest too.
---
Riding is not just what I do but who I am.

Cherry 2007 650 Classic
The Strat 2010 Stratoliner Deluxe
Garage fire?!

When I fabricated the rack to put the trunk on my bike, I had to match weld it in place on the bike so the bolts would line up with the fender holes.

I put one of those Harbor Freight Free shipping blankets (with coupon) over the fender and mufflers so the sparks would not damage the paint and a wet towel over the fender right where I was welding it.

That damn blanket caught fire like it was soaked in gasoline. If I had not been standing right next to the bike and pulled it off, I would have lost the bike.
---
Last edited by KCW; 07-03-2018 at

12:08 PM

.
Senior Member
Join Date: Feb 2018
Location: Poquoson, VA
Posts: 926
Is the bike's name ... The Phoenix ?
---
No matter what you ride. Just ride!
Quote:
Is the bike's name ... The Phoenix ?
Scorch
7 8 9 10 (characters)
Member
Join Date: Jun 2015
Posts: 35
sorry, but it is just "my bike".
Posting Rules

You may not post new threads

You may not post replies

You may not post attachments

You may not edit your posts

---

HTML code is Off

---