Hello all, I know the new user; 'American', from another forum site, and he led me to StarBike Forums.
My short history, is that for the last 50 consecutive years, I have had a motorcycle in the garage. All were metric, from the likes of Honda, Suzuki, Kawasaki, and one bike, a 1973 model from Yamaha. Also, a 1970 Triumph 650 Bonneville amongst them.
I have been a very dedicated Gold Wing rider, and have owned 5 model years of that genre. My last Gold Wing was a 2008, GL1800 Nav/Premium Sound model. I had wanted to trade that bike in as early as three years ago, for the best R.O.I. in my personal 'best year of ownership to sell' model, but was holding out for the 'this is the year' total revamp and refresh of the said Gold Wing franchise.
Well, the 2018 Gold Wing Tour was revealed, and I was very seriously underwhelmed. No thank you....and then looked in other pastures for a new bike replacement. That search eventually led to my having purchased a 2018 Yamaha Star Venture Transcontinental, and that brings my short biking history right up to date.
A very quick user comment on the Star Venture; I took delivery of my red metallic SVTC in the first week of May, and in riding it since, have truly felt, that this ride, is the ***best*** representation of a luxury Grand Tour motorcycle, that I have ever had the pleasure to own. From comfort upon the saddle (I am 270 pounds, at 6'3", so lots of me for that saddle to support!), to the full suite of infotainment appointments, from the handling of this bike, with a rock solid, non flexing frame, that allows aggressive S-bend riding (if one WANTS to do that with a dedicated Tour Mount...lol), with precise (point the bike) line tacking, with comments from my wife Co-Rider, that her saddle position is the most comfortable (this is in light of the last 5 Gold Wings her rear-side has graced...) that she has ever sat upon...and that even after a 7 hour ride last weekend, neither of us felt saddle fatigued, whatsoever....that I feel with my month of ownership, that this ride eclipses all my past Honda Gold Wings, in every aspect that I call 'required' to be called by myself, a dedicated, full luxury, Tour Mount.
In a word, the bike (the Yamaha Star Venture Transcontinental) is a superb Grand Tour Motorcycle, from feature set, to the very ride it produces....all, is a premium riding experience.
Below, are my present rides, A 2004 Kawasaki ZR-7S, and a 2018 Yamaha Star Venture Transcontinental: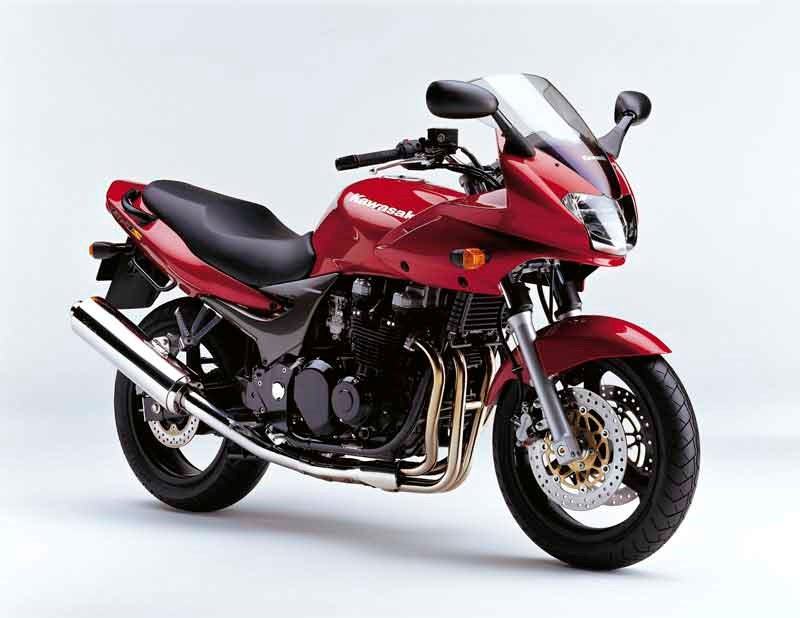 image post