APRIL BIKE OF THE MONTH VOTING IS NOW OPEN
OWNER:
Mr Schaefer Pants
2009 Vstar 950T
Factory bags and shield, ISO Grips w/Throttle Boss, Cobra Slip-on (soon to be back to stock) engine guards & pegs, saddle bag guards, windshield bag, small tank bag, backrest, leather tank bib, leathers everywhere. It goes on, just check the pic.
This is my 2nd bike. Started riding in August for the first time, bought a 650 Classic and just bought this 950T 2 weeks ago, loving it so far (When the weather cooperates, like today!)
OWNER:
mrfrostar0626
Year: 2008
Make/Model: V-Star Classic
Eng size: 650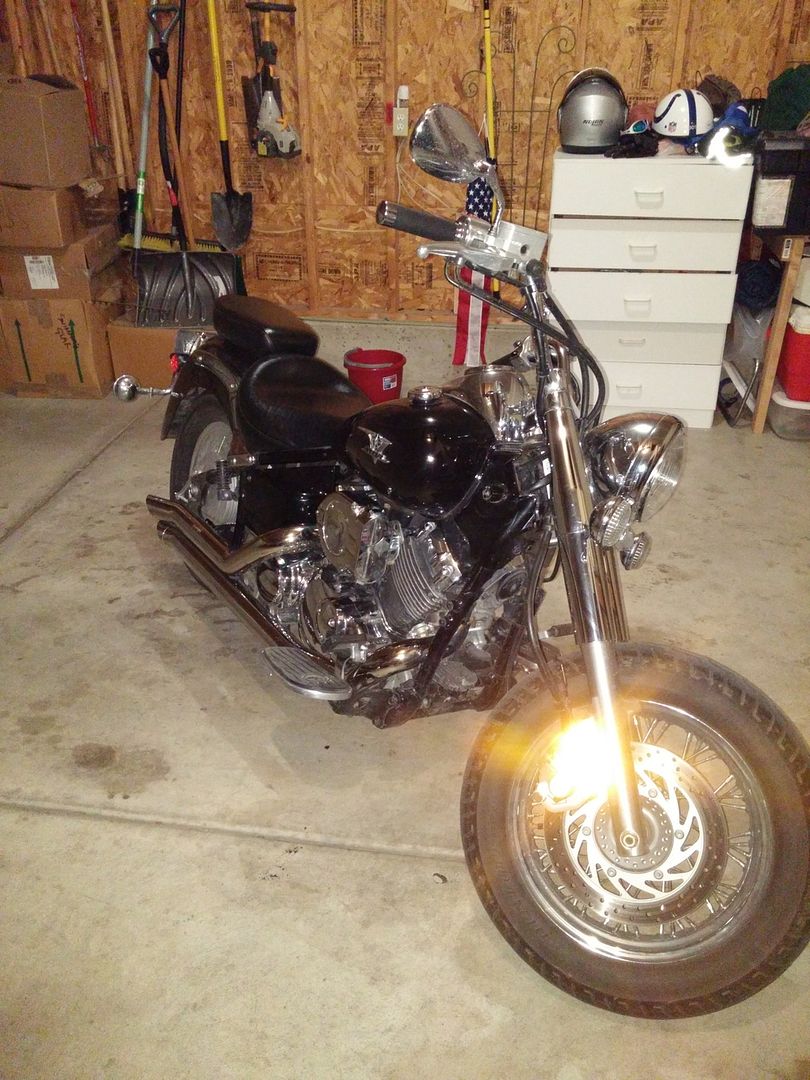 Modifications: Kury Hypercharger, Bub Jug Hugger pipes, Removed front fender, windscreen, and sissybar.
Accessories: None
Length of time to build: Purchased with charger and pipes. About an hour to remove the extra items
And the story/inspiration/additional comments: Basically I grew tired of hearing me complain about wanting to ride. So I took the class, got my endorsement, and starting riding in about a months time! Haven't looked back yet. I am usually the rider who rides when others wont here at work. Ride safe!
OWNER:
schober316
2009 Roadstar
OWNER:
frogman
2005 Yamaha 1700 road star Silverado
OWNER:
Simplybluebike
2012 V Star 950
OWNER:
Phil
1999 Road Star Trike+Plus