Discussion Starter
•
#1
•
YOU ARE VOTING ON DECEMBER BIKE OF THE MONTH
OWNER:
zgeneral
2005 V-Star Classic 650
Hey this is already the bike of the month for me!!
It has been lowered, V&H pipes
OWNER:
cipher
2014 V-Star 1300 Deluxe
Year: 2014
Make/Model: 1300 Deluxe
Eng size: 1304cc
Modifications: Bone Stock
Accessories: None
Length of time to build: N/A
And the story/inspiration/additional comments: My story is well... I just recently decided to get my motorcycle license. I have been around bikes, family members and friends have own bikes. I felt it was time for me to own a bike. I got my permit and shortly after found a 1982 Goldwing Aspencade in the local craigslist for $400 bucks not running. So, I bought it and fixed it up and got it running. Having only rode it once down the street and back testing it out (first time actually riding any motorcycle) I took the NYS Motorcycle Safety Program. I completed it and received my license the next day. Knowing i bought the Goldwing to fix up and sell, I started the process of looking for a new or new to me motorcycle while I rode the wing. I have always loved the "Bagger" look and when I went into the local Yamaha dealer I was shown several bikes. Then I saw the 1300 deluxe and I was sold. I worked the dealer a bit and think I received a pretty good deal on the bike. So, I went ahead and bought it. This is actually the first vehicle of any kind that I have owned that was new (the bike actually had 0 miles on it when I took delivery). I took delivery on 11/1/14 and as of today I have already put a bit over 500 miles on it and am enjoying every mile.
OWNER:
stretchman
2000 V-Star 1100 Classic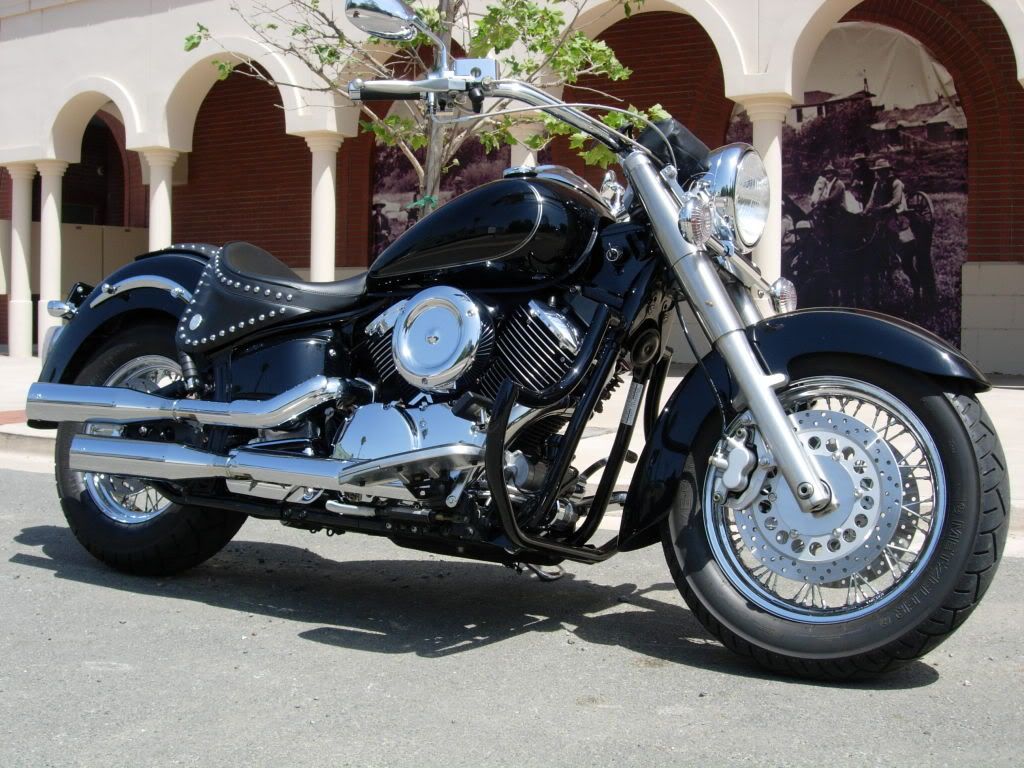 1" beach bars
one off engine guard
corbin seat
all stainless cables
vance & hines exhaust
mustang rear bib
quick release HD hard leather saddle bags
quick release HD leather studded tour pak
led tail light
OWNER:
GIJaneDoe
V-Star 650 Classic
I removed the passenger seat, the sissy bar, the windshield, saddlebags and saddlebag supports. I've added the fender bib, chrome license plate holder, and lever fringes.
OWNER:
Scrambler
2000 V Star Custom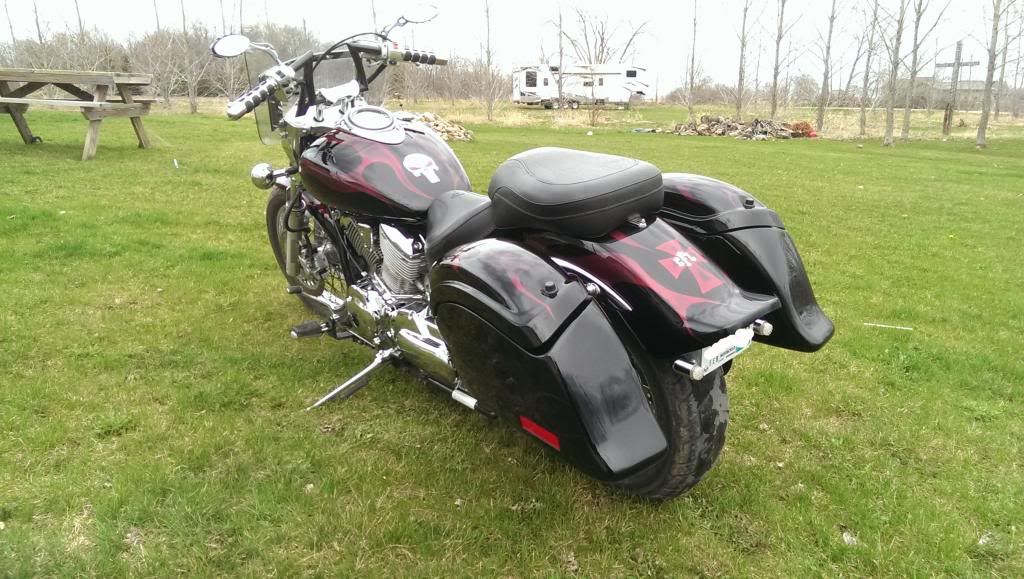 OWNER:
JuTatu
2008 v star 1100 classic
OWNER:
ada-v
dragstar 650