Discussion Starter
•
#1
•
YOU ARE VOTING ON JUNE BIKE OF THE MONTH
gonna do it kind of special this month. we've had 2 awesome 950s presented to us so let's see these 2 compete against each other! and since it's only 2 bikes in this month's competition, we're gonna show you a multitude of the pics they've submitted instead of just the customary single photo
OWNER:
Kel
Year:2009
Make/Model: V Star
Eng size:950
Modifications: Custom paint job (candy burgundy and art) Vance and Hines Big Radius 2 into 2 pipes, headlight modulator
Accessories: Kuryakyn ISO Grips (black), Kuryakyn Throttle Boss (also black), Mustang Seat (passenger not installed yet)
Length of time to build: Purchased in October of 2012, ordered the paint job in December, first ride was on 8 May 2012
And the story/inspiration/additional comments: When I was twelve I was introduced to a barbed wire fence by a little 120cc mini bike. It not only hurt like hell (I still have the scars 16 years later) but it scared me away from bikes ever since. I hate being afraid of things, so I finally bought this bike. Needless to say I had no idea how to ride it, so while the paint was being applied I took the MSF Basic Riders Course. Talk about a confidence builder! When it finally came time to take my baby out I was rearing to go! A week and a half, and five hundred miles later my only regret is not jumping back on that little 120cc as soon as I healed up! Bonus points to whomever can point out where the skull comes from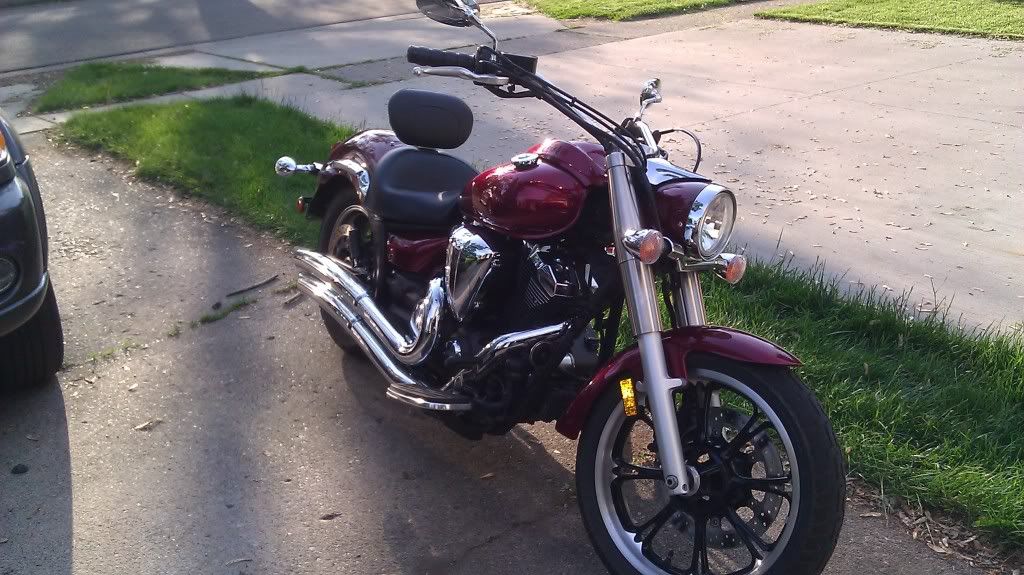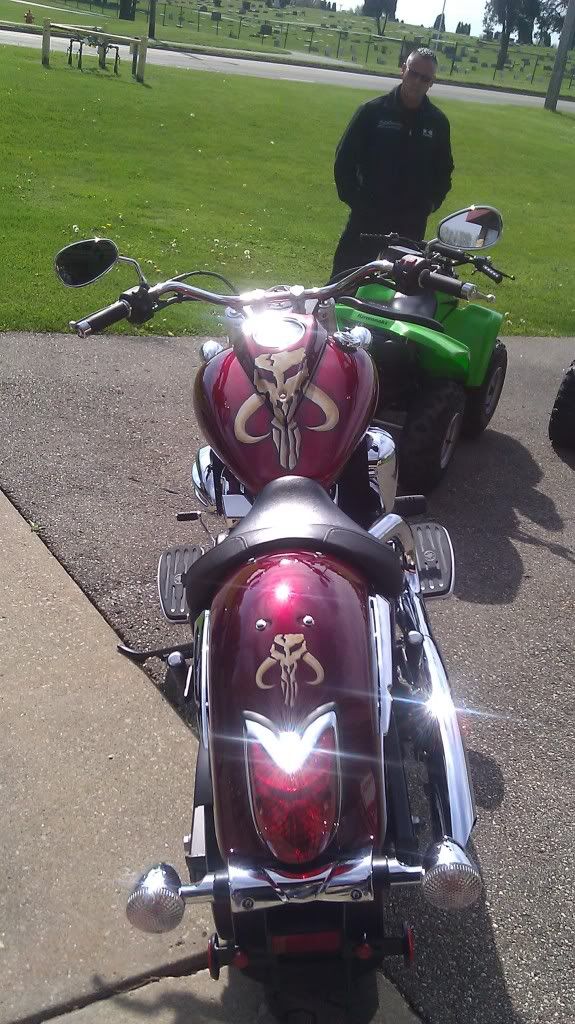 ENJOY!! I know I am!!
OWNER:
Low and Mean
We are a vendor and we did build this V Star 950 with a lot of our new product line. Hope you all like our V Star 950.