Discussion Starter
•
#1
•
YOU ARE VOTING ON MARCH BIKE OF THE MONTH
OWNER:
Lcgixxer87
Year: 2009
Make/Model: Yamaha Raider
Eng size: 1854cc
Modifications: Cobra Dragster Pipes, PCV, 240 rear tire
Accessories: Spike Bolts, Tag Modded With Spikes, Spike fender bolts, Spike Grips and Pegs, Spiked Skull mirrors.
Length of time to build: Owned since July 4th, 2013
And the story/inspiration/additional comments: I bought this Raider last year in July. Picked it up in the monsoon rains we were having at the time. I was a sportbike rider for 4 years prior so I wanted a fast cruiser. Bought the raider and I love it. Have done a lot of spike mods and plan on tips for the dragsters as I love the sound and eventually a big air kit and a fresh tune. Just riding the roads in style.
Here is all the pics I've got uploaded. Let me know If I need more. My name is Chris.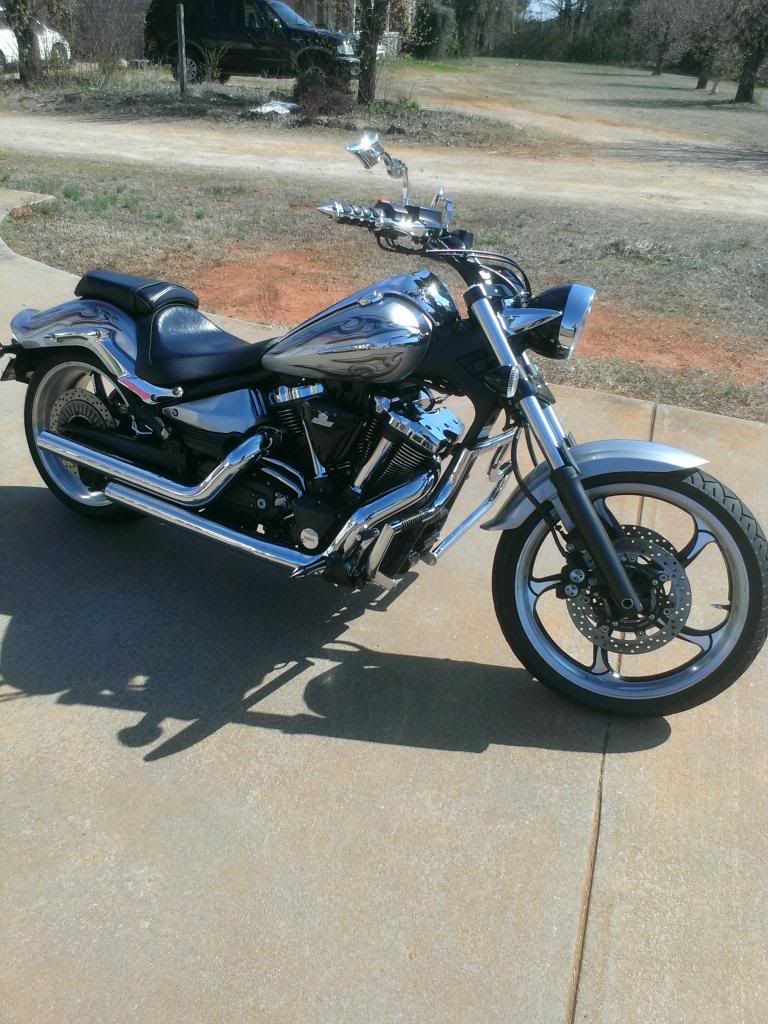 OWNER:
vstardavid
vstar 1100
OWNER:
nary4tom96
2009 yamaha v star 950
OWNER:
Blacky
2002 Roadstar
OWNER:
mob71
2005 v star 1100
OWNER:
rburgess58
2014 Yamaha 950 Bolt Spec
OWNER:
Apostilic
2004 1100 VStar Silverado
OWNER:
Exsomos
2003 V-Star Silverado 1100