Discussion Starter
•
#1
•
YOU ARE VOTING ON NOVEMBER BIKE OF THE MONTH
OWNER:
Aimee
V-Star 1100 Classic
OWNER:
Maverick898
V-Star 950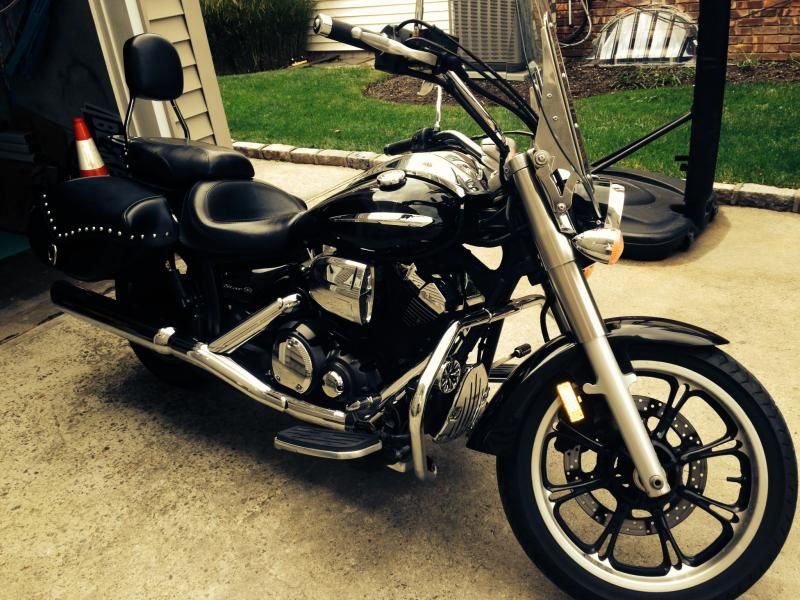 OWNER:
trosky
2002 V-STAR CUSTOM
OWNER:
pedalyurassoff
2008 V-Star 1100 Custom
I bought this in January of this year to replace my aging 97 vulcan 500. Loved the abundant torque, but thanks to Shane at SS custom cycles, I added the pods kit, cobra exhaust, and the 402 cams. WOW! 45 mpg on 87 octane, and a real tire smoker. Mustang seat is on the way, too. I added the mutavo bags,(second set-first ones were too small) and put a stereo, and underbody light kit on it also. It also has air horns on the left side under the tank....They really have saved my life a few times over the years, and have been over every bike I have owned. The sidecar started as a 150 gal diesel fuel tank. It is the fourth one I have built for various bikes I have owned. I even had one on my Ninja 500! My kids and now my grandkids love riding in it, and love to "fly".
OWNER:
Gillyman
2005 Warrior 1700cc
280 rear tire on a 18" RC Component 10" wheel
21" front wheel RC Component
Mortons 7 degree raked trees
Custom handlebars, grips
Custom rear fender
BMS 280 swingarm
Custom headlight
OWNER:
onenadrag
2003 Roadstar Midnight 1600cc
ustom hydrographic paint job, Corbin hard bags, Harley Davidson street glide fairing and front fender, 10 inch apes, DNA 21 inch Mammoth 50 spoke wheel w/ matching rotors, Speed Gauge Customs speedometer panel, etched windshield, Fusion LED lights and so much more.
OWNER:
George Herrin
2002 Roadstar Midnight edition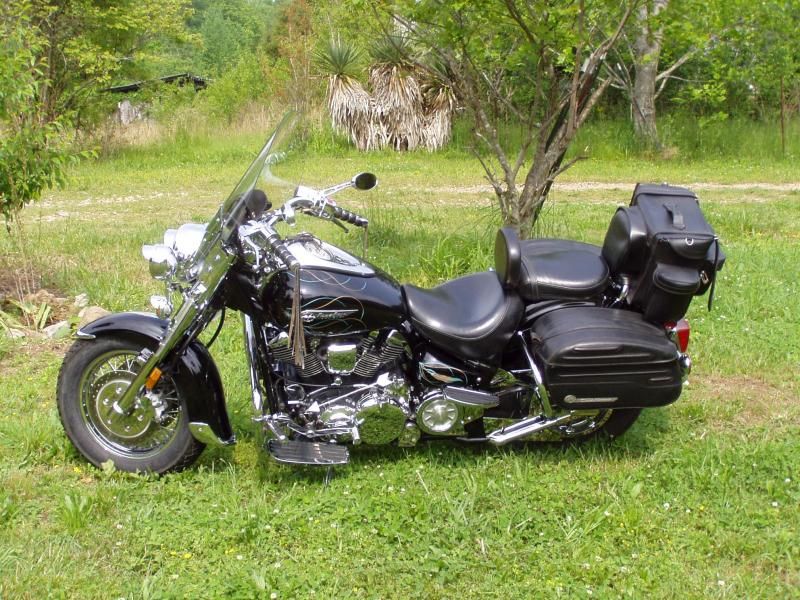 k&N filter
Roadwing rear shock conversion
Blue Leds Thru out
Custom hand painting by ScareCrow
AIS removed
Rear turn light are now run and turn
55000 trouble free miles