Discussion Starter
•
#1
•
Ok, so I'm doing some work on my bike and totally learning as I go - if it wasn't for the help I'm getting from folk wiser than this Brit I'd be sunk.
I've removed the stock exhaust from my V Star 1100 Custom and finally got to a side panel I've been wondering about for a while. It's on the right side of the bike, directly below the battery panel and only accessible with the exhaust removed. Here's a photo -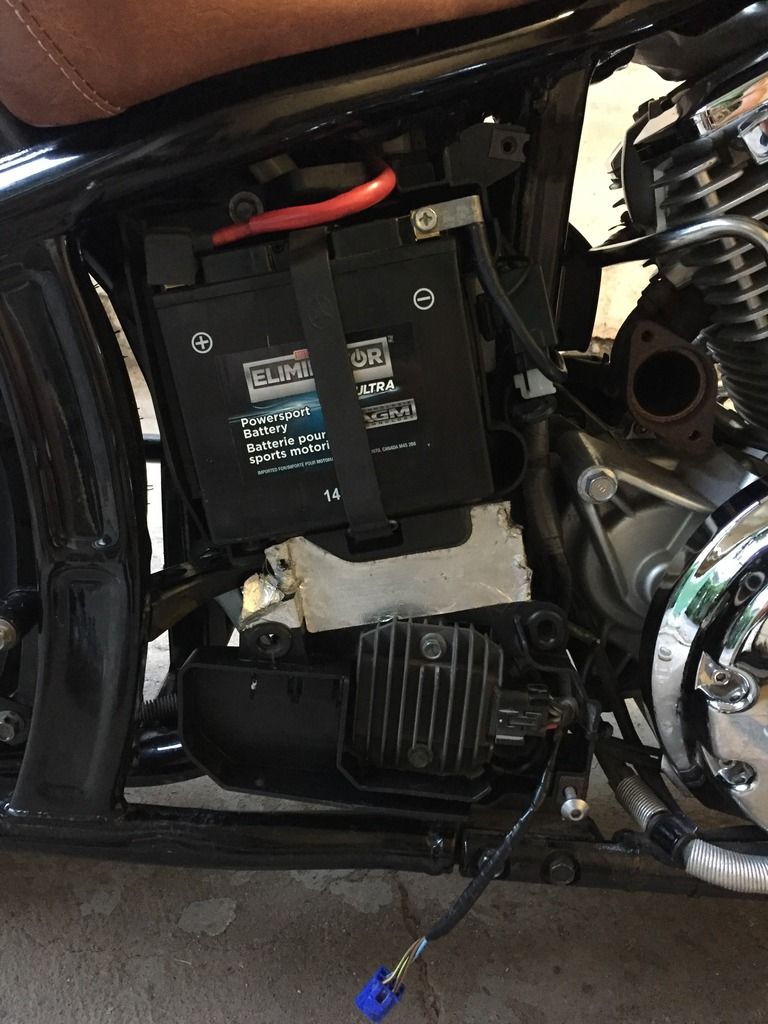 My questions are -
1. What's the blue plug for (hanging at the bottom of the photo)? The cable fits into a little channel beneath that grill thing (what is that??) to that empty black compartment on the left. Looks like you can put something in there and hook it up to that blue plug. Any ideas?
2. What is the silver tape for (directly below the battery)? It looks stock but I'd love to remove it as my side panels are now black and this tatty silver tape is visible between them. Can I get rid of it?
Thanks a million as always!