Every now and then on these and other forums a post is made where someone wants to find a smaller, lower profile helmet, but still be safe and have on that is D.O.T. certified... When I first got my Vega helmet i wanted the same thing. I have a decent sized grape and this helmet added a good 8-9 inches to the top of my head. Im all for being safe(a novelty helmet was not an option) but I don't want to look rediculous at the same time, so i started searching and found that Daytona claims to have the lowest profile 3/4 helmet while still being D.O.T. certified( a requirement here in NY where I live). So after a little bit of looking i decided to get one.
The cheapest place to do so is not from here the Daytona website but from discount helmet factory. (Daytona recently raised their prices on the 3/4, as such DHF did too )
Okay so the mini review part..I ordered mine in Gun Metal Grey.. It comes in a nice metallic finish covered in a shiny gloss. Here you can see it compared to my Vega helmet it...Its a good 1.5 inches or so shorter. The vega is made of plastic and the daytona is made from fiberglass, it is alot lighter.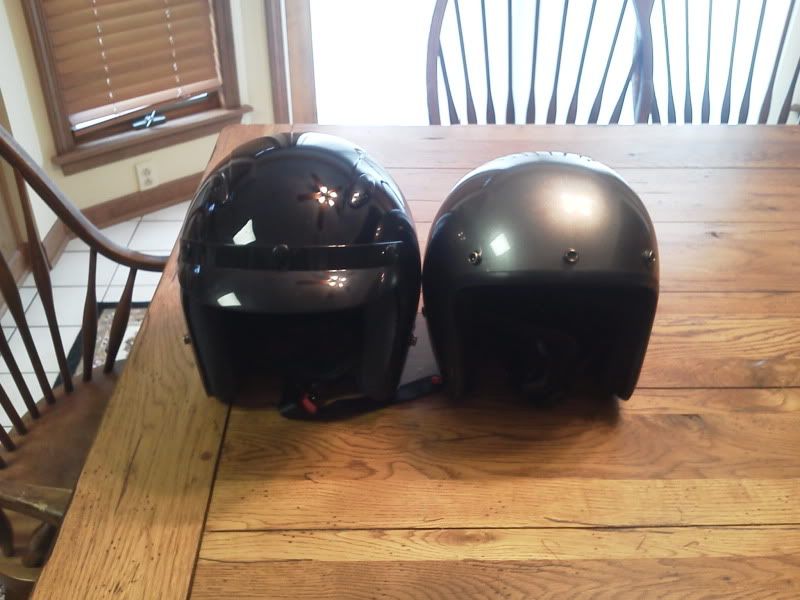 While 1.5 inches isnt all that much, the main difference comes from how its worn. My vega has real thick padding and it just seems to sit on my head, which is why its so high up. with the Daytona, your head actually goes into it, so it sits alot lower.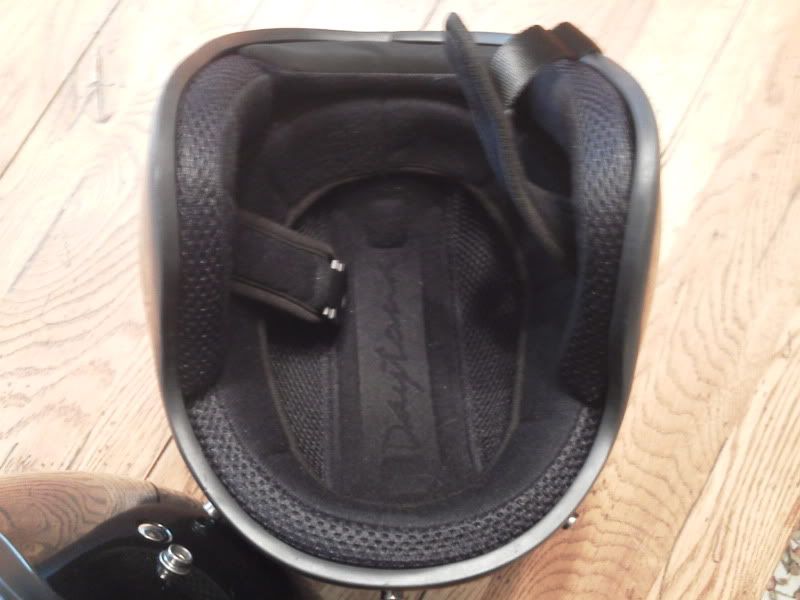 Here is the side to side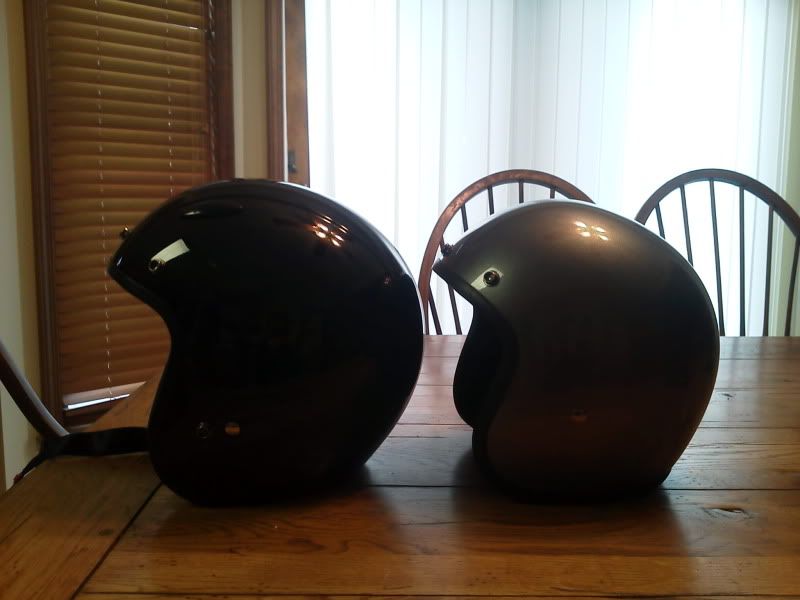 The helmet came with a helmet bag, mesh do-rag, and a visor. The only complaint i have overrall really is the visor. It is literally twice as long as the visor on my Vega. Not only does it look silly but it also cuts into the upper part of your vision a bit.
Just a little review, there really isn't too much out there on low profile helmets, hopefully this will help some.