Bandit here. I hope everyone is doing well and I will try to keep this post on topic and short. I will post pictures to help as well. Got my
Yamaha OEM Leather Covered Hard Bags
to Add to my (Non-Touring) 2009 V-Star 950. Thanks to DevilStar for super smooth Transaction and lightning fast shipping!
I really
just have ONE Quest
ion. I need to KNOW between what parts of the Sissy Bar Mounting Posts/Studs currently attached to my rear fender, do I install my Hard Bag Mounts???? On the Inside, Outside, etc. etc. etc. Keep reading and look at the pictures and it should be easy.
I tried going to the dealer today and looking at how THEY attached these to a V-Star, but the V-Star 1300 Cruiser I looked at, didin't have the same quick
detachable
sissy bar, so it used different hardware to mount the bags.
The only Difference in my V-Star 950 is the addition by the previous owner, of the 4 rear fender area Mounting Studs/Posts (2 per side), that replaced the stock screws so he could mount the OEM Yamaha Removable Sissy Bar / Passanger Back.
I am assuming I am supposed to use THE existing Sissy Bar Hardware already installed on my bike to attach the New HardBag Mounts.
I KNOW I'll still use the supplied HardBags mounting hardware for the actual bags and for the rest of the install.
Here of course a few pictures of the Hard Leather Covered Star Accessories Bags:
Pictured below is the Mounting "Bracket" for the Yamaha HardBags. The Top Holes in the Bracket belowis where the 2 fender Bolts get screwed The other 2 holed to the FAR RIGHT, attach to each side of the bike's rear passenger pegs.
Question:
I am NOT SURE WHERE to install the OEM Mount on the INSIDE (closest to Fender) of the existing Sissy Bar Bolts that were already added for the sissy bar? OR, do I install/slide the bracket between the bolt on the OUTSIDE of the Sissy Bar Bolt (closest to outside of bike)?
Pictures that May Help you Help me: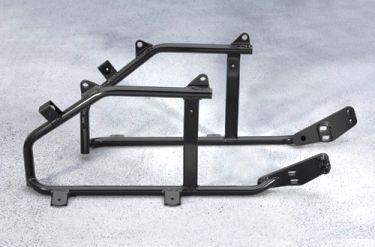 Here is a Picture of my Bike With the removable sissy bar still on the bike: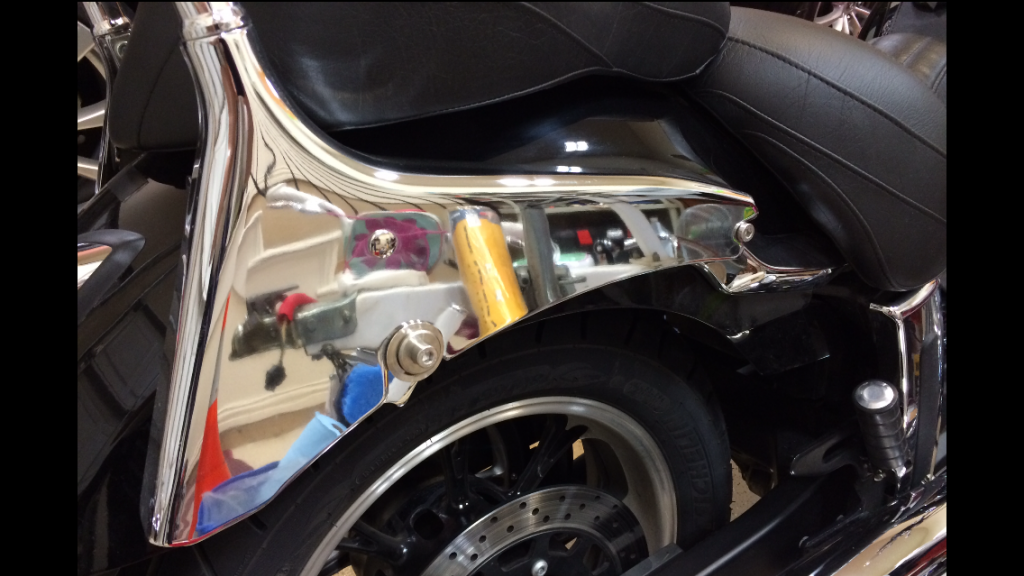 Here is the Quick Release Sissy Bar Removed. In the Picture below, please Look at the OEM Detachable Sissy Bar Allenhead Bolt (with a circular little base "Looks like a YoYou " that's part of the allenbolt) .
Does my NEW Black OEM Hard Bag MOUNT HARDWARE Top 2 attach areas
go immediately after
that allen bolt (Which would be on the OUTSIDE), OR, would it go on the INSIDE, right after the metal piece (which spins freely) and looks like a Metal YoYo (closest to rear fender/metal trim or seat)?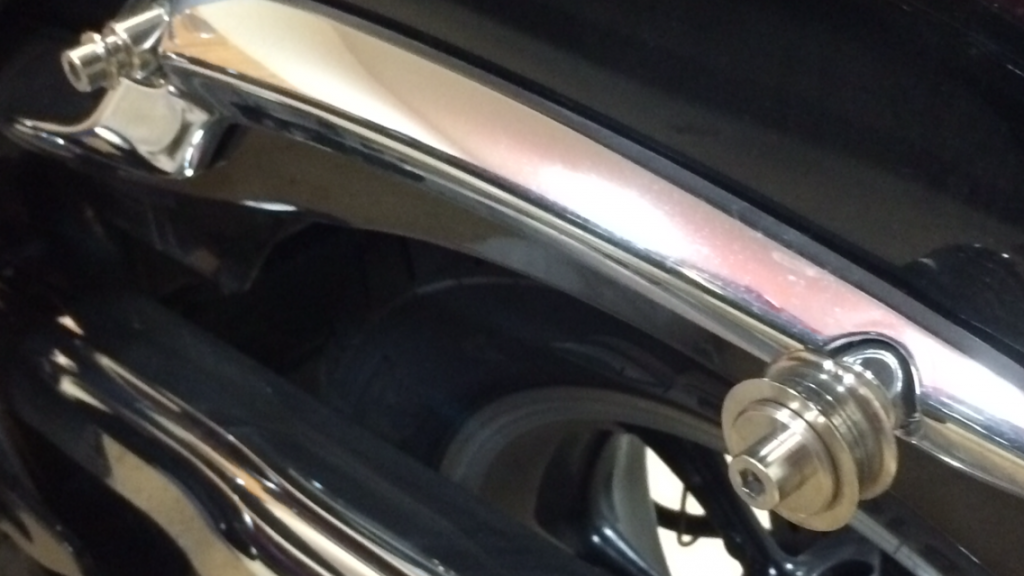 Right side (Throttle side) rear picture
Thanks
The Bandit.....................