Discussion Starter
•
#1
•
Well members, P.I.Girl and I are about 95% moved into our 'new to us' house hence the lack of being on our forum lately.
We've come to the conclusion that moving is for the young both physically and mentally, lol.
You never know how much stuff you accumulate once you move it!
Sooooo we're back, sore and tired, but we're here and ready to get caught up.
Here's a couple of pictures of our new digs.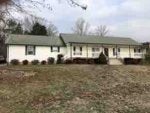 Sent from my iPhone using Tapatalk