New to the forum, hello to all...This is my "MIDNIGHT EXPRESS"
First night at my house!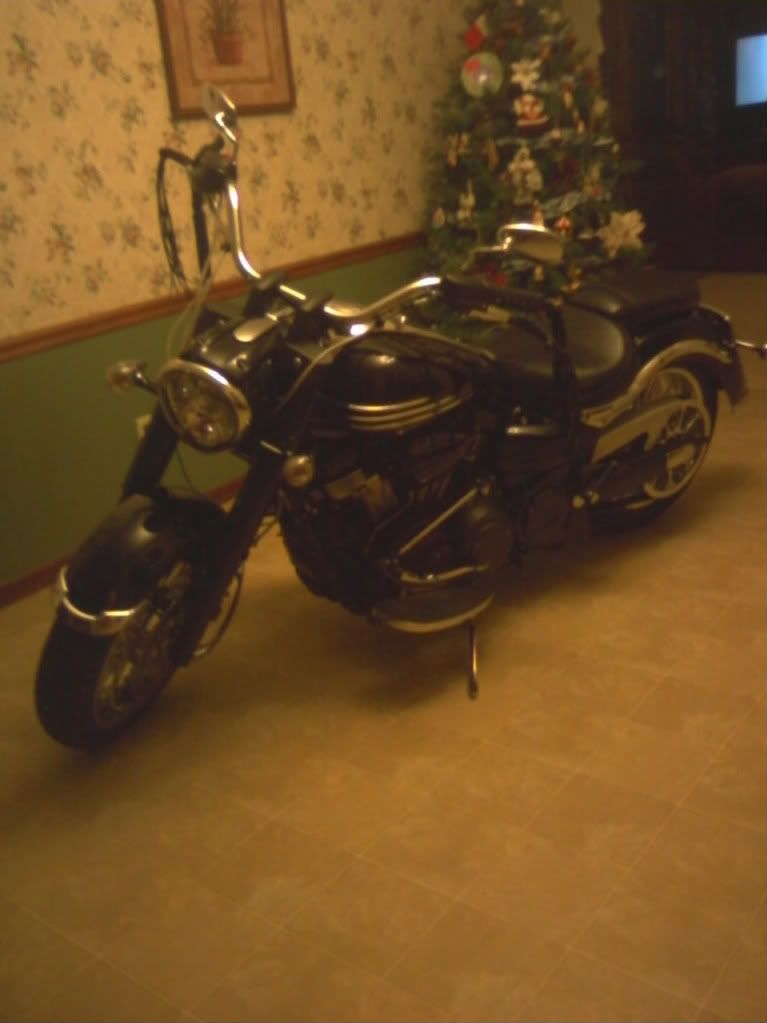 2006 Yamaha XV1900 Roadliner Midnight
1900cc Fuel Injected, air-cooled, 48 degree V-Twin
975 Original Miles
Date Purchased: 12/28/2009
I added the grip and lever fringe covers
Upgrades already done on the bike include:
Cobra Speedster Short Shots
Dynojet Power Commander III
Lowered 2 inches
Chrome alloy wheels, and drive sprocket.
I'm a former Harley Electra Glide Classic "Liberty Edition" owner. When I say former, I mean the Harley's for sale right now.
I rode my uncle's 04 Midnight Silverado 1700 a few years back when he asked me to take it for a spin. I never told my Harley buddys, but I was in love! It rode like a Cadillac, and shot me down the road like a bullet. The search was on. When I found this bike, and saw the price...it was like a puppy in the pet store begging me to take it home. And I love puppies! So I took it home!
I would tell you how much I paid for this out-the-door, but you wouldn't believe me anyways. My Harley buddys are going to be pissed off this next summer when they see and hear this bike. Not to mention how much it cost me.
If this bike is anything like the reviews, it's gonna be a great summer in 2010! Thanks for looking at my bike and reading my story.