Discussion Starter
•
#1
•
I knew when I got an absolute zero compression on the left cylinder that something was badly wrong. I figured the intake or exhaust valve had sheared a shaft and was just hanging there... maybe even slapping on the cylinder and beating it up. Boy was I wrong.
As some of you may know, my business is restoring vintage Japanese bikes or parting them out if too far gone. (Sorry, VStars are just what I ride - don't yet count as 'vintage' so I'm not-much-help vis-a-vis the forum).
But THIS is about the worst I've seen... I've seen cracked cylinders and bad rings. I've seen heads with a broken valve floating around inside. I've even seen cylinders with a full-on hole in them - like the size of a pencil-eraser. But in all my years working on often-abused bikes, I have never seen a cylinder with a massive hole blown right through the top like this! I have no idea what happened to this bike... but DAYUM!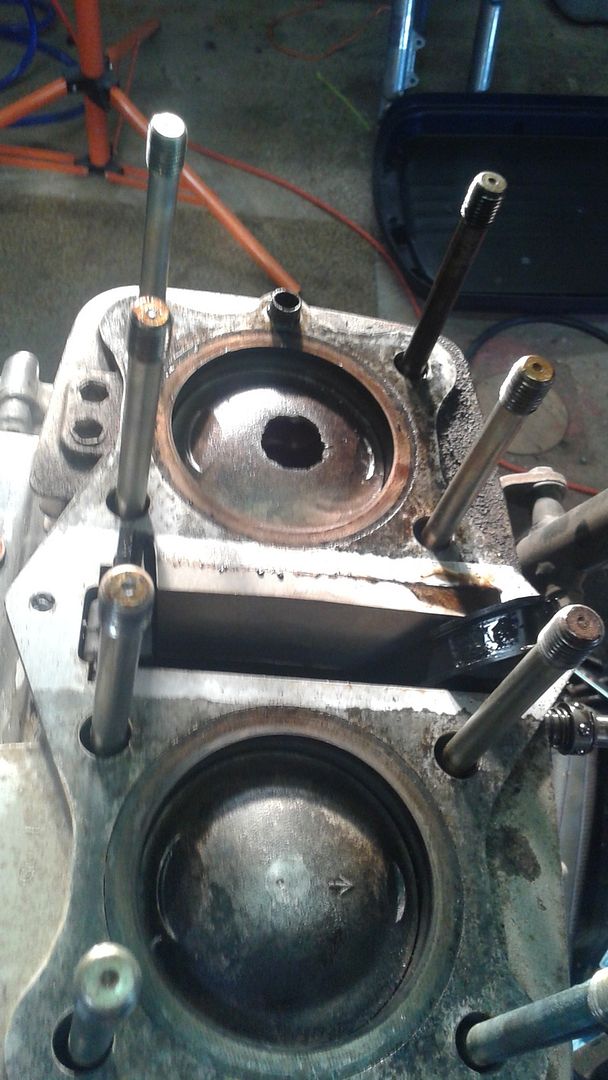 FWIW, this is a 1982 Kawasaki KZ440 in otherwise-gorgeous condition.