Hey all, I'm 28 years old and was deathly afraid of bikes in general due to an introduction to a barbed wire fence provided by one of those little 120cc mini bikes when I was 12. I finally said I'm done being afraid of bikes and bought my 09 V Star 950 used for a great price. It only had 1800 miles on it after three years since production!
I've been riding it non stop for about a week now, and let me tell you I should have bought a bike a looooong time ago!
About the bike:
09 V Star 950
2300 miles (as of today)
Vance & Hines Big Radius 2 into 2 pipes (these were already installed, and AWESOME)
Mustang Seat (a MUST have in my opinion)
Kuryakyn ISO Grips (Black) with Throttle Boss
It also had a headlight modulator already installed when I bought it.
I originally bought it in Tommy Blue, but am not a huge fan of that color, so I had them paint it Candy Burgundy and add a couple of skulls to it as well. It is hard to see in my pictures, but the skull on the gas tank has black "cracks" shooting off of it into the tank that really pops out at you in the sunlight.
Overall, as my first bike I am very happy! The guys at the custom shop where I bought it from really took care of me, giving me all that for a grand total less than a brand new stock 950!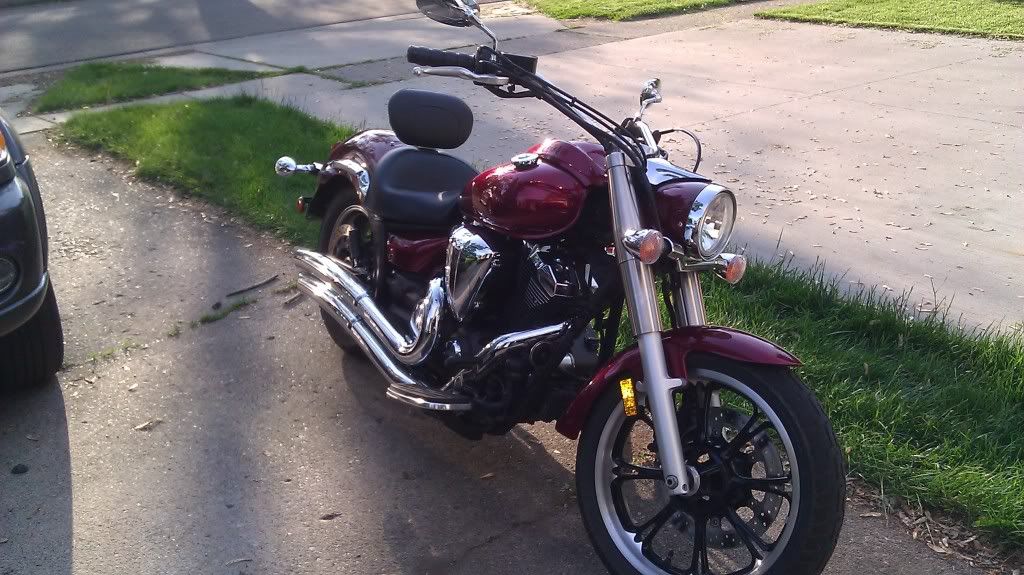 Kinda hard, but you can just make out the black "cracks" coming off of the skull into the tank. It really pops in the sunlight!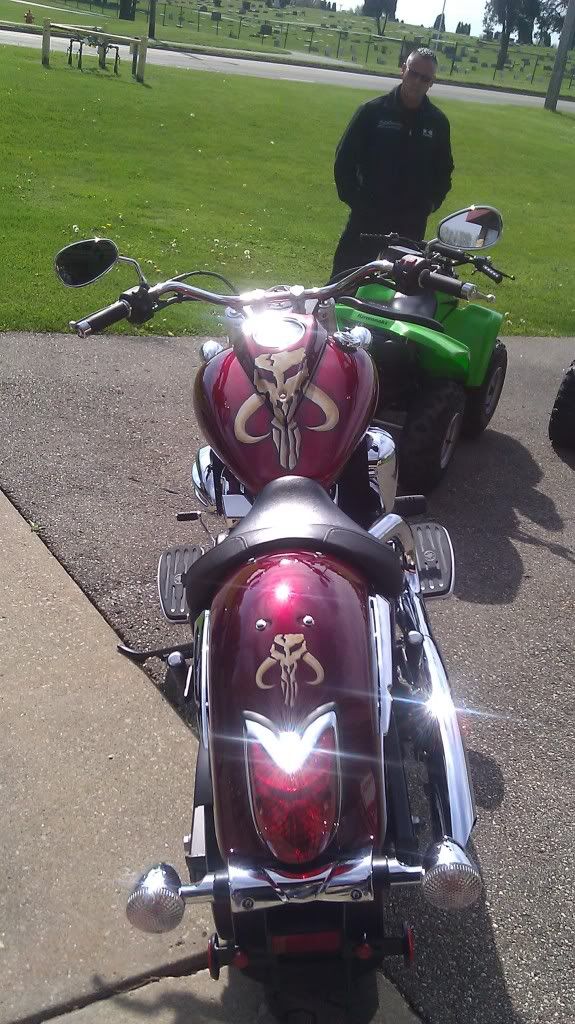 Some close ups of the skull to show the "cracks" that pop out in direct sunlight.