2008 vstar 1100 classic canadian edition
is this what you are talking about? looks nice and sleek
wow what an address!
i think you take off the old signal bar and put the new bar in its place and wire.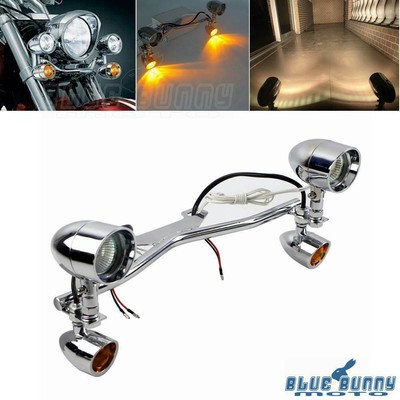 For Honda Shadow VT 750 1100 VTX 1300 1800. Upgrade your motorcycle spot/fog lights or turn signal lights with this new custom designed item. Fog Light: white Lights. Light bar with bullet spot/fog lights and bullet turn signals.