Discussion Starter
·
#1
·
Finally got my air kit from Thunder Mfg. Ordered the 20405B adaptor plate (in black) and the ball milled round air kit.
Installation was a snap.
Remove old air cleaner and attach adaptor plate using two of the screws from the stock air cleaner and one new shorter screw from the Thunder kit. There is an L shaped fitting to attach the crankcase breather hose, you can see it in the lower right side of the adaptor plate.
Next up is the backingnplate of the air kit. You will notice a threaded hole that has nothing in it, you can plug this up. I called Thunder Mfg and they told me that it has since been removed from newer kits.
Now, just pop on the filter and outer cover and you are done!
There is plenty of clearance here. Something that concerns me about the SS custom air kit that is available. Not sure if it's just because this air kit is round and the one formerfuzz installed is the horizontal teardrop.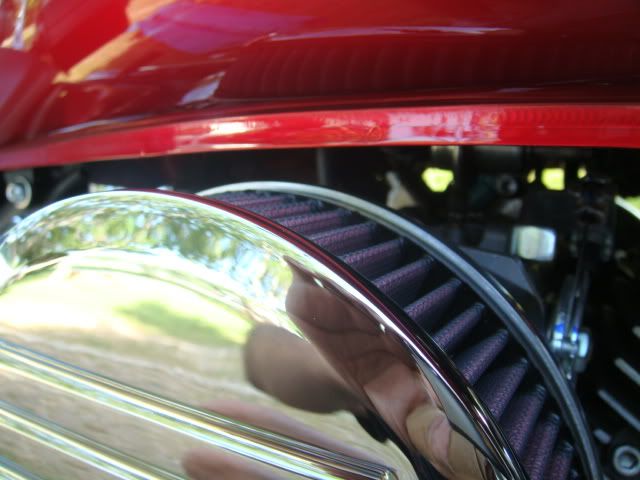 When you crank her up it's like a vacuum. You can hear it sucking that air! My FI2000R CL from Cobra should be here tomorrow.
I shot another video and it's much better than the first one...plus it's in the daylight!!. Click
here
to see/listen.